Sometimes it's the smallest decision that can change your life forever! – Keri Russell
Hello all,
So, this is my 2nd post on this blog! Happy to share something new and for me it is a joy of sharing! 🙂
Thank you Ankita Ma'am for reading my 1st post and appreciating me for my write up!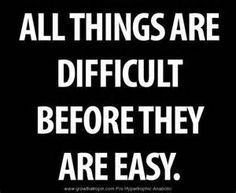 Well, to begin with the quote,"Sometimes it's the smallest decision that can change your life forever"- it has been connected and had played a vital role in my life.
Mostly everyone is aware that I had been a teacher (kindergarten level) – and have 8 years of experience (4 years in DPS and 4 years in Fountainhead school). When anyone asked me and gave me a feedback- I am a good teacher and children are very attached to me, change in their growth (values) it gave me motivation and happiness. Many a times I came across the word- "PASSION"- so teaching is your passion- Great! I never understood the difference though but said I love teaching and subconsciously accepted that Teaching is my Passion but truly to confess I by chance happened to enter into teaching Profession as it was never the goal in my life. 🙂
Moving ahead, during my teaching career I did my Reebok Certification- welcome to the world of Fitness 🙂 but still was teaching- began working part time by taking fitness class and all stuff- at this stage I was completely lost- still could not decide what exactly I want to do in my life!
Further going ahead in Fountainhead school gym started and at this point (i was under stress and depressing stage at that time) when I had communicated with Vardan Sir and Ankita ma'am and they asked me if I was interested at this post- (fitness trainer post). I agreed and undergone interview stage (I still remember I was a bit nervous as I didn't knew what questions would be asked- theory and practical interview phase).
Then I realised FITNESS IS MY PASSION and now over a period of time I had transformed completely (for optimum).
I would like to share with all- At that stage (4.5 years back) I was not in a good shape (as a Fitness trainer)- I don't hesitate to use such words because I'm okay with it and it had been the fact. Present scenario- Once I realised its my passion I am progressing and understanding further to help as many people to engage in any Physical Activity- sports, exercise, yoga, etc. and I learn when I listen to people who needs my help.
I had taken the decision to change my Profession later but I am proud of myself as I took decision.
Before taking this decision what I went through-
I asked few people suggestions over my decision-
People threatened me or made me aware of their thoughts (Primary thoughts)- (a)At this age I should think of marriage and earn income as its stagnant? (b)What after few years when I will grow old- I won't be able to take class then what will I do? (c)The profession is not good for females as what if I get married and the opposite people (society) won't like it? (d)If I work in gym males stare and pass cheap comments- It is not a respectful job!
What action I took- After listening to all this I understood that they are not able to understand my Passion and Willingness so I did what I felt is correct. And to my surprise these people are shocked to see me growing further (with RESPECT ELEMENT:). Also, after this included in my vision element- What will happen if I will grow old? I had planned for this and whatever I will do (Planning and Work under progress going on) it will be a CHANGE FACTOR! I had planned and work in progress going on.
I will end up saying that I had never planned anything in my life (Professional and Personal grounds) but the moment you are waiting for KNOCKS the door- Listen to it, Analyse it and move ahead. People always analyse the PASSION factor keeping in mind age, benefit, etc. I believe in even if one can go high (due to limitations which can't be changed) but at least live a part of it by actually being in the process- IT WILL GIVE INTERNAL JOY AND HAPPINESS! 🙂 That's my perspective and my way of approach.
So, thank you all for reading my post. New article in my upcoming next post.
Thank you!