MOMO Mania!
"There is nothing in this world that a plate of momos can't fix."
As a part of 7D food exploration workshop, we got an opportunity to activate and use all our senses to prepare a  delicious dish of Nepal, Momos. The inspiration came from our facilitator, Shahnaz ma'am, who came across a mother-daughter duo running a small-scale business delivering scrumptious momos to the localities of Delhi.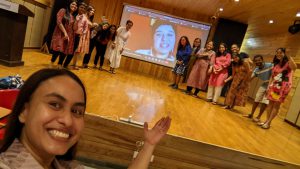 On the first day of our workshop, we got a chance to virtually meet with Nicole Juneja. She shared momo stories which were also her inspiration to start Momo Mood. She answered our questions about momo making and it was amusing to know that even she finds folding momos challenging!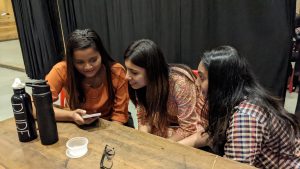 After the guest speaker session, we were given time to research and come up with our own momo recipe. After a lot of brainstorming, the team decided to cook Tandoori momos, Paneer momos, Veg. momos, Fried momos, a variety of momo chutneys and also Thukpa soup.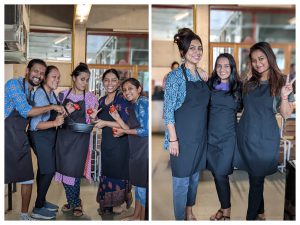 Momos require delicate folding and shaping and since none of us had made it before we were initially skeptical about making so many momos for such a large group of people in such a short period of time (This was supposed to be lunch for 18 hungry tummies!). Once we got to it, surprisingly, things started to fall in place quite effortlessly- people started to take charge of their stations and soon there was so much action, energy and camaraderie that it made us realize that food truly is our common ground, a universal experience as said by James Beard.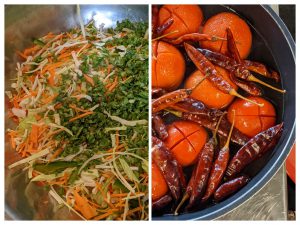 We had less than 2 hours in hand to make delicious momos. All the momo enthusiasts started working looking out for the right ingredients, right spices, and bringing the right amount of flavors in their momo stuffing. Everybody showed their creativity in making momos of different shapes and sizes.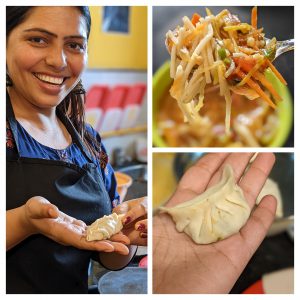 It was a lot of fun and enjoyment cooking and eating together. Together we were able to make the world's best momos, chutney and thukpa (haha, atleast to us they were and will remain the most memorable ones ;)) !!! Just one of the merits of involving all 7 senses!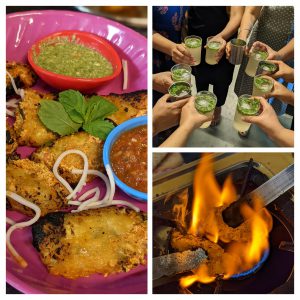 Emotions of,
Heta, Tabassum and all 7D explorers.